Carrier of the Euwe Ring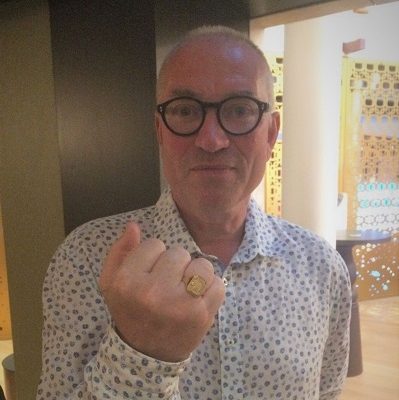 Eddy Sibbing
2018
On Wednesday the 30th of May 2018 Cor van Wijgerden has passed the Max Euwering on to Eddy Sibbing. The Max Euwe Centre thanks Holland Casino for hosting this memorable event.
Op 5 januari 1977 heeft de Nederlandse Gasunie te Groningen de Max Euwering ingesteld ter gelegenheid van het afsluiten van het Euwe-jaar 1976, het jaar waarin Max Euwe 75 jaar werd.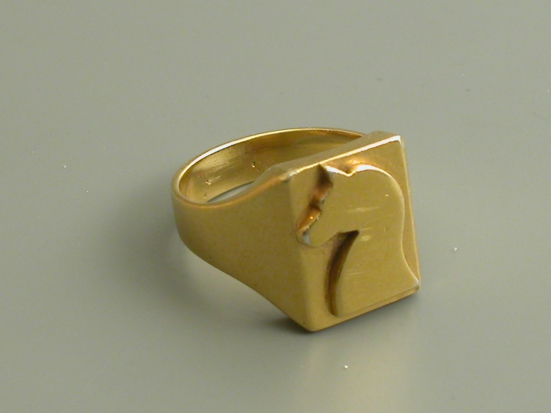 Met deze ring wil de Nederlandse Gasunie haar waardering doen blijken voor het baanbrekende werk, dat Dr. Euwe door de jaren heen ten behoeve van het schaken in het algemeen, en het jeugdschaken in het bijzonder, heeft verricht. Door de naam van Dr. Euwe aan de ring te verbinden wil zij deze verdienste blijvend vastleggen.
De ring zal geen persoonlijk eigendom van de ontvanger zijn, maar een symbool van waardering voor zijn of haar werk ten gunste van het schaken in Nederland. De ontvanger verplicht zich de ring, overeenkomstig door het Max Euwe Centrum gestelde regels, door te geven aan diegene in Nederland, die als een waardig opvolger wordt beschouwd.