On September 10, Teatro Argentino (Buenos Aires) will host a rapid chess tournament and exhibition featuring never-before-seen material by GM Rossetto (Bahía Blanca, September 8, 1922).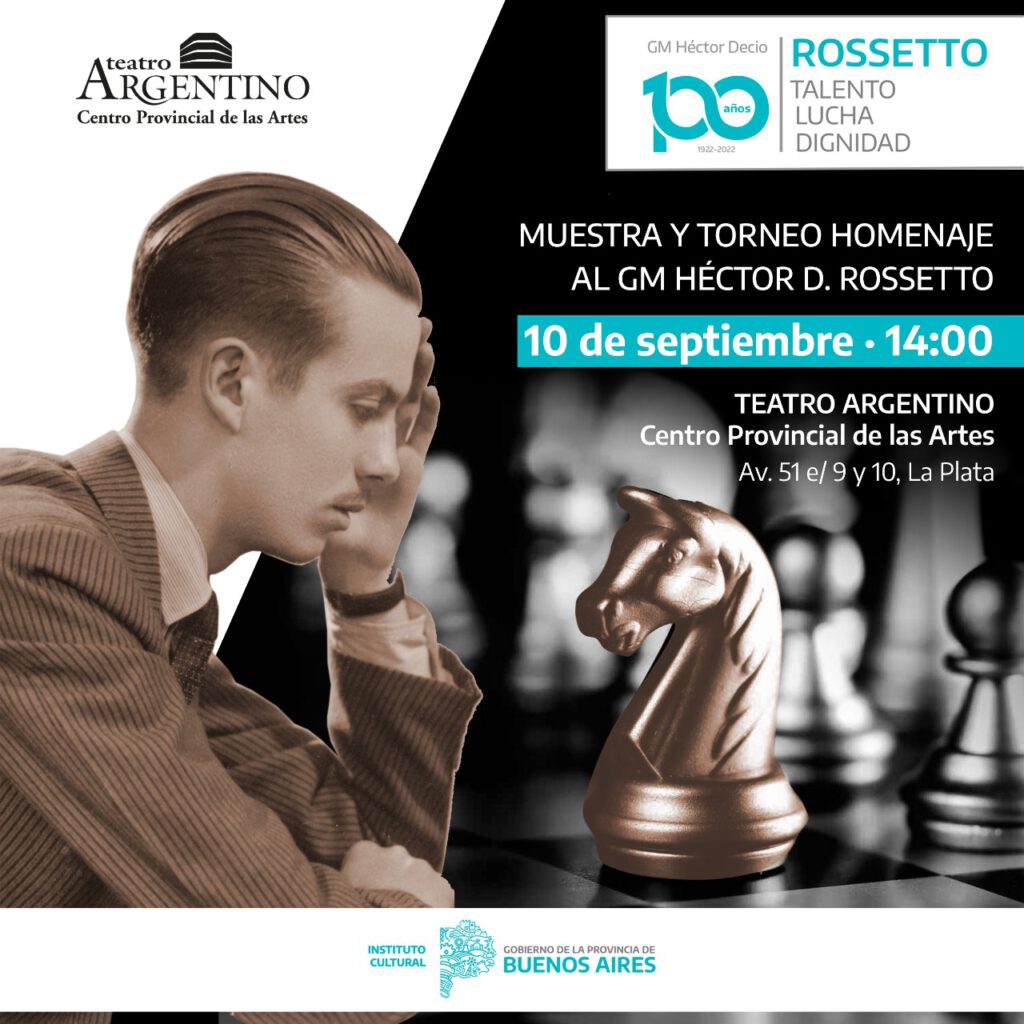 The exhibition includes iconic photographs, personal items, prizes and medals from the Olympic Games and national and international tournaments, original notation sheets from matches between Rossetto and world-renowned chess players, such as Dr. Max Euwe (see image; Euwe-Rossetto 0-1; March 28, 1947), Bobby Fischer, Viktor Korchnoi , Vasily Smyslov, David Bronstein, Tigran Petrosian, Samuel Reshevsky.
Also the original notation sheets of the matches Rossetto played in the Olympic Games in Dubrovnik (1950), Helsinki (1952) and Amsterdam (1954). In all three, the Argentine team took 2nd place.