In November 1923 Euwe received his master's degree in Mathematics and he shifted his focus more on chess.
Euwe went to Weston (England) in April 1924 to play a tournament there. It was a great success: unbeaten Euwe took first place.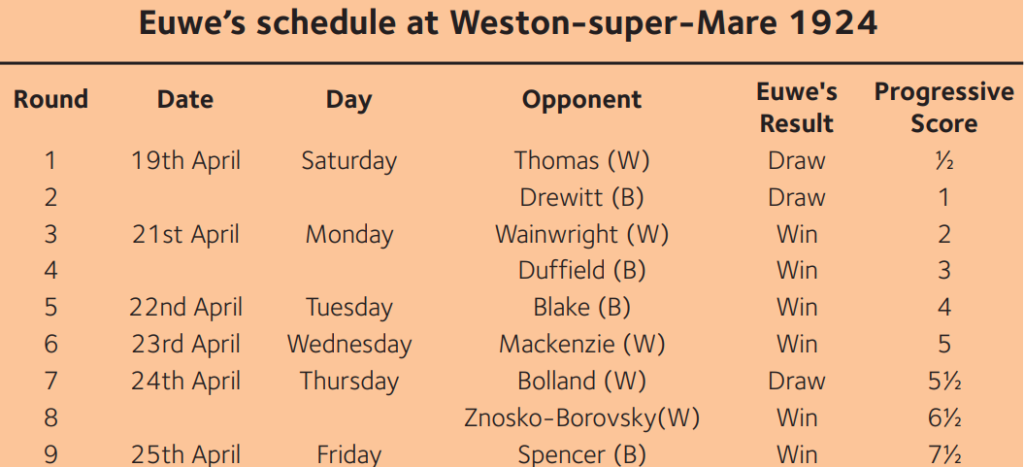 In the October issue of CHESS Magazine https://chess.co.uk/collections/chess-magazine Brian Gosling chronicles on Euwe's trip to and tournament in Weston.
Read the article here (pdf file)
Replay games 403 to 411 of the tournament: Euwe's games
Thanks to Richard Palliser.